Oily skin is the most complicated skin when it comes to choosing products especially a foundation. Every oily skin beauty must have faced a hard-pressed situation in finding their ideal products as nothing in the world suits them. Oily skin is the most triggered type of skin and you need to be very cautious while selecting products. The products should be light-weight, have water consistency, non-comedogenic, and matte finish.
A wrong product and your skin is open to zillion of problems ranging from acne, blackheads, whiteheads, and open pores. No one wants that! And the toughest product to decide on is foundation the more it is crucial step in makeup regime the more it is hard to select an ideal match for your skin.
But enough of hard time, we have listed below some of the foundations that work really well for oily skin. No clogged pores, no acne, and blackheads just flawless base. You can surely select as per your budget as we have prepared the list keeping in mind every budget. So, even budget-conscious ones will not have a hard time in finding their perfect match while not burning a hole in their pocket.
L'Oreal Infallible

One of the best foundations designed by L'Oreal. The infallible is non-comedogenic, oil-free, oil-free, 24H fresh wear, and matte finish. It's just a perfect foundation for oily skin. The foundation has an air-light texture best suited for summers. The foundation keeps oil at bay without making your skin looking flat, allowing for a natural looking complexion. The coverage of the foundation is medium-full and is available in 12 shades to choose from. The foundation doesn't looks cakey at all and photographs well. A great buy if you want to get your hands on a cheap yet effective foundation.
Shop Now-
https://www.ulta.com/infallible-fresh-wear-24hr-foundation?productId=pimprod2002481
Clinique Stay-Matte Oil-Free Foundation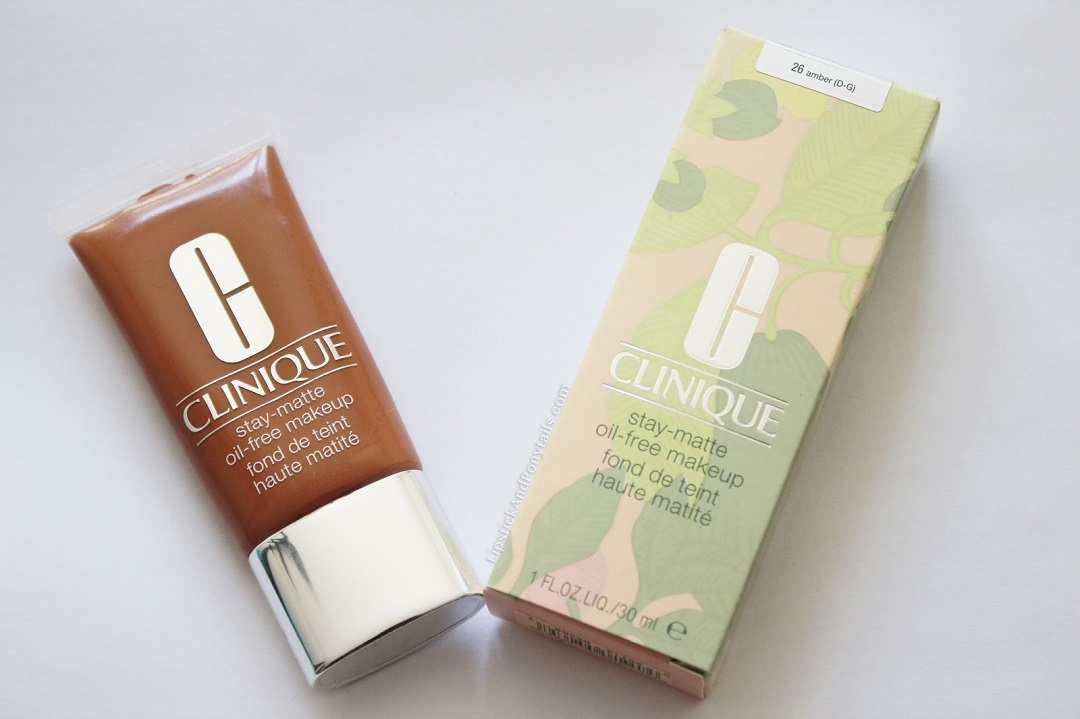 Well Clinique is known for all good reasons. If you are looking for a foundation that provides you a flawless coverage without giving a cakey look than look no further the Clinique Stay-Matte Oil-Free Foundation is ideal for you.
Acne prone skin girls swear by this foundation. Though it is a matte foundation it will not make your skin look flat rather will provide a natural look to your skin. Blends effortlessly and has a pretty long stay. The best part is it doesn't irritate the skin making it ideal even for oily skin and acne prone skin. Though bit on a pricey side but it's worth every penny.
Shop Now-
https://www.ulta.com/stay-matte-oil-free-makeup?productId=xlsImpprod10791929
L'Oreal True Match Foundation

L'Oreal has some great foundations girls! This one is also a masterpiece. It is a perfect matte foundation that blends into the skin like magic. It has a liquid texture that blends into the skin effortlessly. It feels light on the skin, even if you layer it; it never makes you feel as if you have applied something.
Best suited for oily skin in summers as in winters it might be a little drying. But you can use it with your moisturizer in winters and it is good to go. Affordable and a long lasting foundation for your skin.
Shop Now-
https://www.ulta.com/true-match-super-blendable-foundation-makeup?productId=fs1017872
Maybelline Fit Me Matte+ Poreless Foundation

The best Maybelline foundation that has a creamy formula that glides on the skin smoothly. It has a little runny consistency that is easy to blend and which makes it good for both dry and oily skin beauties. It's non-comedogenic and provides a medium coverage that is buildable. The finish is smooth, lightweight and almost satin-like. Ideal for both summers and winters. This one is a really affordable foundation with a pretty good color shades to select from.
Shop Now-
https://www.ulta.com/fit-me-matte-poreless-liquid-foundation?productId=xlsImpprod11861007