eBay is a one-stop-shop to buy anything you want at less than a fraction of the price. eBay is an implausible place to get your hands-on items that aren't available locally or are expensive, at a price much lower than other stores. This online retail store enables us to hoard those products that we've just dreamt of. From beauty to fashion, decor, travel, and much more is available at eBay and you can even bid at the auction and can get a very substantial deal at your favorite products.
Now when it comes to shopping beauty & health products from eBay we are very skeptical. We consider that are these high-brand makeup products available at such a lower price legit or just a knock-off from China and, the sellers are scammers or dodgy dealers. Though there is no doubt on the authenticity of the retail site but the recent reports show that you might want to do a double-take before purchasing an item from your favorite online retailer.
So, here are few tips to avoid dodgy sellers, get genuine discounted makeup, and relish your shopping experience at eBay.
Check Sellers Feedback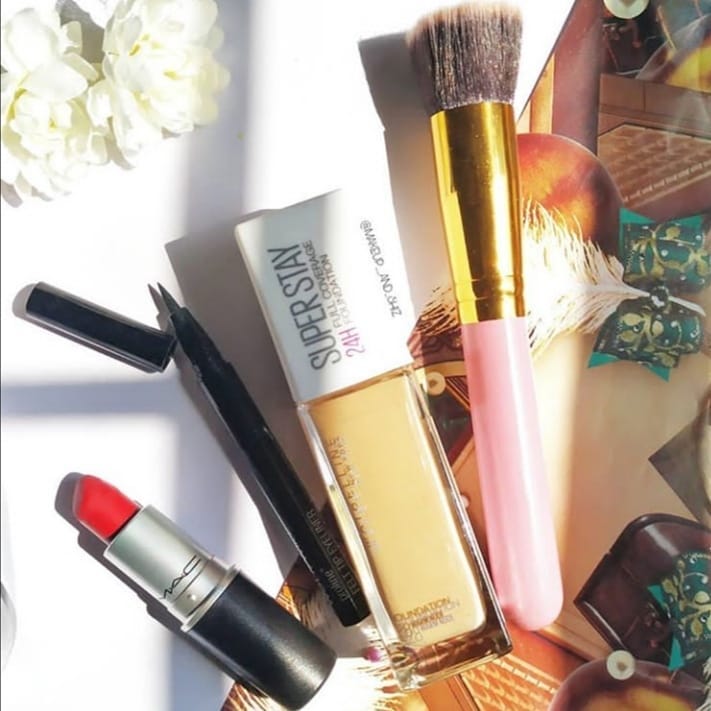 The first thing to do before adding the product in your cart is to thoroughly read what the sellers of the products want to say about it. There are many sellers and not all of them are reliable. So, we recommend you to buy from sellers that have at least 100 feedbacks. What you should avoid is buying from sellers that have been reported as selling fake makeup. Also, one thing to keep in mind is to restrict buying even from the ones who are selling the products the first time cos even they are honest, they might not know very well how the eBay system works and how to solve any problems that might occur.
Google the item you are interested in
The best way to double take your purchase is to check on Google about the item you are interested in buying from eBay. If something looks a great deal and you don't know if the item is real or fake, just do a Google research. The first place is to visit the brand's website to see if the picture and description of the item on eBay look exactly like the real product sold in stores and on the official website.
Buy from sellers that put real pictures of the product
We recommend you to buy from the sellers who upload the real pictures of the products sold by them. It gives you an idea of what you are getting. Always buy from sellers that don't use promo photos or you may end up getting something different from what you thought.
Also, some people take really close shots of samples they got with GWP or at stores to give the impression that they are selling the full-size product but actually they are not. So, whenever buying from an eBay seller go with what your friend has recommended or look for clear and original pictures of the product to avoid any scam.
Only pay by PayPal
When you buy something from eBay, make sure you pay only through PayPal. Rather than sending cash by mail or money given in person, paying through PayPal enables you to track your transaction. In case something goes wrong or you get a fake item you have a solid proof of the payment.
Also, if you are using PayPal as your mode of payment you can claim a refund within 45 days of purchase from PayPal. But, don't wait for more than 45 days or your right to submit a claim will expire and you can never access your refund.